New Book Highlights the Advantages of Collaborative Divorce and How a Divorce Coach Helps You Avoid Emotional Bankruptcy
Moguly Media's recently published bestselling book aims to educate divorcing couples on Collaborative Divorce – the contemporary alternative to traditional family court divorce. Its goal is to inform ex-spouses how to protect their children and avoid financial and emotional bankruptcy.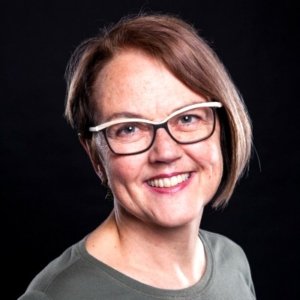 Almost half of first marriages end in divorce in the United States. Too often, families are left an emotional and financial wreck following a traditional family law court divorce. This new book shows how Collaborative Divorce provides an alternative to the trauma of family law litigation and allows former spouses to work through the stress and emotions of separation to safely transition to post-divorce life.
In The Collaborative Divorce Advantage, co-author Dominique Walmsley, MA, LMHC, of Seattle Mind Counseling, highlights how working through emotions is a key component of Collaborative Divorce and necessary for avoiding the emotional roller coaster traditional divorce forces upon participants. Walmsley shares how Collaborative Divorce protects the involved parties and can allow for growth.
Most divorcing couples don't realize the traumatic effects of traditional divorce until it's too late. By divorcing consciously via Collaborative Divorce and Divorce Mediation, separating couples can positively navigate through the divorce process. The Collaborative Divorce Advantage illustrates how these methods:
• Are less traumatic for children;
• Result in agreements that consider the emotional and financial well-being of all participants; and
• Allow participants to learn new ways to communicate and work together as they craft separate lives.
Frequently, the fighting and turmoil that led to divorce carry over into post-divorce life. Walmsley's goal, she says, is to help "a divorcing couple deal with the specific divorce emotions so that these will not linger on in a negative way and prolong the fighting afterward." Walmsley shows that by addressing the stress and conflict and learning new methods for dealing with it, divorcing couples can better advocate for themselves and their families throughout the divorce process and beyond.
Walmsley is a couple's specialist who assists couples as they work towards a better marriage or as they separate. She is currently working on her Ph.D. which focuses on the emotions of divorce, an often-neglected area. Walmsley has been a proponent of Collaborative Law since it first came to Seattle and works to encourage more divorcing couples to utilize the resources provided by the collaborative process.
For more information about Dominique Walmsley and Seattle Mind Counseling, visit http://seattlemindcounseling.com
The Collaborative Divorce Advantage: Divorce Consciously to Protect Your Children and Avoid Financial and Emotional Bankruptcy (Moguly Media, LLC, $12.99, 105 pages, 6" x 9", paperback, ISBN: 978-0692893425; $9.99, eBook) is available on Amazon.
For more information, visit http://collaborativedivorcebook.info
Media Contact
Company Name: Moguly Media, LLC
Contact Person: Renee Harrison
Email: [email protected]
Phone: 616.648.5476
Country: United States
Website: http://mogulymedia.com