New Book Highlights the Advantages of Collaborative Divorce and How to Avoid Significant Financial Mistakes
Moguly Media's recently published bestselling book aims to educate divorcing couples on Collaborative Divorce – the contemporary alternative to traditional family court divorce. Its goal is to inform ex-spouses how to protect their children and avoid financial and emotional bankruptcy.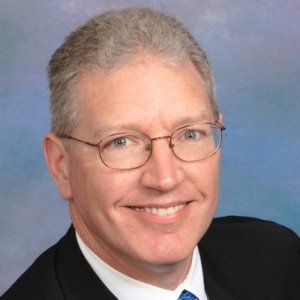 Almost half of first marriages end in divorce in the United States; 67% of second and 73% of third marriages end in divorce. While the divorce process is emotionally traumatic, it can have grave economic consequences for families as well. Too often, families who are unable to adjust to the new financial climate post-divorce end up filing for bankruptcy. A new book shows how Collaborative Divorce and Divorce Mediation provide an alternative to the "get them for all they're worth" mentality of litigated divorces and allow former spouses to work through the stress and emotions of separation to safely transition to post-divorce life.
In The Collaborative Divorce Advantage, co-author Kevin Worthley, CFP(r), CDFA™ from Equitable Divorce Solutions, illustrates how a neutral financial professional can assist divorcing couples by providing expert insights not only into their current financial situation but also into future economic challenges they may face. He notes how divorcing parties may be affected by taxation as well as how parents may pay for college tuition for their children in the future.
Most divorcing couples aren't aware of the long-term financial implications their divorce may have. By divorcing consciously via Collaborative Divorce or Divorce Mediation, separating couples can work together to ensure both parties will have the resources they need to craft their separate lives. The Collaborative Divorce Advantage illustrates how these methods:
• Consider the best interests of all parties;
• Provide participants with a neutral party to help regulate the process and provide important insight and expertise; and
• Allow participants to create agreements that work for them now and into the future.
Often, one party in a divorce is more knowledgeable about the financial situation than the other. By including a neutral financial professional, Collaborative Divorce and Divorce Mediation help ensure both parties understand the financial ramifications of their decisions and allow divorcing couples to craft agreements that are in both of their best interests. Worthley explains, "Even when the process is amicable, such as in a mediated or collaborative divorce, understanding how income/expenses and asset division will affect the post-divorce life is often critical to a successful financial future."
Kevin Worthley is a Certified Financial Planner(r) practitioner and Certified Divorce Financial Analyst (CDFA™) who has been helping clients from all walks of life navigate the complexities of personal finance and divorce. A financial professional for over 16 years in Rhode Island and serving clients locally and regionally, Worthley applies a multifaceted and practical, yet compassionate, process to help his clients achieve financial success in their lives.
For more information about Kevin Worthley and Equitable Divorce Solutions, visit http://www.equitable-divorce-solutions.com
The Collaborative Divorce Advantage: Divorce Consciously to Protect Your Children and Avoid Financial and Emotional Bankruptcy (Moguly Media, LLC, $12.99, 105 pages, 6" x 9", paperback, ISBN: 978-0692893425; $9.99, eBook) is available on Amazon.
For more information, visit http://collaborativedivorcebook.info
Media Contact
Company Name: Moguly Media, LC
Contact Person: Renee Harrison
Email: [email protected]
Phone: 616.648.5476
Country: United States
Website: http://mogulymedia.com