Rent4Free launches a no subscription & no brokerage rental portal in India
The Company provides the next generation rental portal in India, helping tenants to search for rental properties, including commercial and residential.
A new exciting service to bring tenants and landlords together has been launched in India. Rent4Free provides the fastest way for tenants to find a property to rent and helps the property owner to find a tenant in the shortest time possible. The new Indian rental property platform helps people to find commercial and residential property without spending hours searching the Internet or walking the streets looking for one that is suitable to their needs.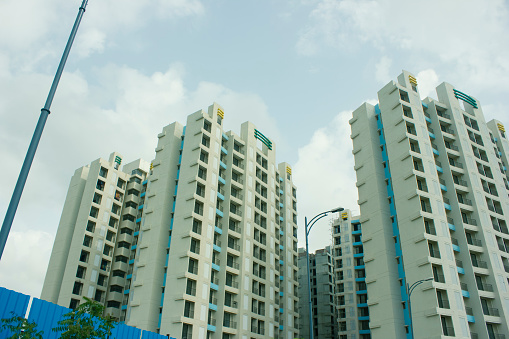 The service is so easy to use and removes the wasted time looking for a property to rent in India. By visiting the site, those looking for a residential or commercial property can see what is available in their chosen area with full details of the property. With full details being offered as well as pictures of each room, those looking for a property can see what the property is like and if it fits their needs. Unlike other platforms where there is either a subscription fees to tenants / landlords or a brokerage charged from tenants, Rent4Free's listing and property search services are completely free
A spokesman for Rent4Free said: "Our rental portal has been designed to help tenants avoid wasting their time visiting properties that are not suitable, and remove the time spent trying to find somewhere to live or set up a business."
With the speed of the rental platform, it not only helps those that are looking to find a property quicker, but it also helps landlords to get a rental income in the shortest time possible on their empty property.
Rent4Free who don't charge tenants any subscription fees or brokerage charges have thought of everything to make it easier for a person to find a property. Included in the information on the property is nearby schools, temples, shopping malls, and even ATMs. This information gives the potential tenant everything they need to know about the area.
For landlords, the service is so easy to use. By simply uploading details of the property including pictures, they can be rest assured a tenant will be found much quicker than other services available. Our listing services are free for the landlords and if they opt for our managed service our team will take care of the entire process from site visits to the completion of tenancy agreement.
"We protect and shield the property owners by profiling/screening the tenants and save their pockets by our personalized property maintenance plans," explained a spokesman for Rent4Free.The service is currently available in three cities in India, Chennai, Bangalore & Pondicherry with more offices planned.
To learn more about Rent4Free, please visit https://rent4free.com
About Rent4Free
Rent4free.com is the dedicated portal for rentals and the next big thing happening in the Indian rental market. We are harmonising the chaotic rental market all over pan India.
Media Contact
Company Name: Rent4Free
Contact Person: Media Manager
Email: [email protected]
Phone: 044-4600 6400
Country: India
Website: https://rent4free.com