Evangelist G.M. Coleman Has Reached Three Amazon Best Seller Lists with "A Key To Get Out Of Hell On Earth"
A Key To Get Out Of Hell On Earth featuring Evangelist G. M. Coleman hit #1 on the Amazon.com Christian Counseling and Recovery Best Sellers List.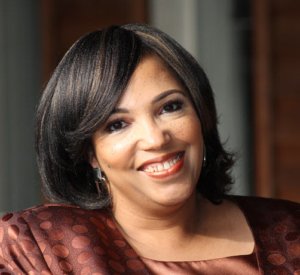 Evangelist Dr. Georgia Coleman, hit #1 on the Amazon.com Christian Counseling and Recovery Best Sellers List on June 23rd, 2017 for the release of A Key To Get Out Of Hell On Earth. The book also ranked No. 4 in the Christian Pastoral Care category as well as No.5 in the Spiritual Warfare category.

A KEY TO GET OUT OF HELL ON EARTH encourages readers who have been experiencing struggles in their lives, or facing one battle right behind the other to experience the solution found in the freedom that comes through Jesus Christ. Everyone faces a difficult situation at some point in their lifetime but there is an answer, and this book will help the reader understand and overcome the hell they have encountered, by teaching them how to manage it, tear down strongholds, explain the tools needed to conquer any type of battle and be victorious in the future so they can enjoy the liberty that comes along with making Jesus Lord over their life.

"This book will help the reader build a deeper relationship with God, value their self worth, recognize who they are in Christ, love themselves, break bondages, obtain a breakthrough and enjoy the peace Jesus offers through salvation and grace. Jesus is the primary key. His shed blood, the word of God, faith, praise and prayer are the next keys needed to maintain your liberty. This book takes the reader on a journey that begins with the gestational stage, then progress to the application and the manifestation of victory in their lives regardless of the type hell or situation that they have encountered. It was written as a self-help tool to inspire, encourage, strengthen, and motivate people of all ages at different stages of their spiritual walk, to reach their destiny, build self confidence, restore joy, inner peace, and the happiness that God intended for them to have," explains Coleman

G.M Coleman is the pastor of Heart and Soul Ministry that seeks to encourage, inspire and help revitalize those that have been broken, mistreated, abused, abandoned, suffering from addictions or going through a storm or crisis. She attended Newburgh Theological Seminary and has been a pastor for over two years. Coleman has an online ministry under Evangelist Dr. Georgia Coleman, Heart and Soul Ministry, as well as a private Women's Support group for Women who have encountered various types of hell. She also have a Master's degree in Business Administration.and a Nursing Degree.
"A Key To Get Out Of Hell On Earth hitting #1 on Amazon's Bestseller list was only a dream, but now that it is a reality it will have a tsunami effect as it impacts and changes lives around the globe helping the people of God maximize their full potential and realize that the only limits are the ones they set", said Coleman.

To learn more about Evangelist G.M. Coleman or Heart and Soul Ministry visit http://www.getoutofhellonearth.life or https://www.facebook.com/Evangelistdrgeorgiacoleman

A Key To Get Out Of Hell On Earth is available on Amazon.com in Paperback and Kindle at https://www.amazon.com/dp/B072YTSQJ4
Media Contact
Company Name: Global Authority Agency
Contact Person: Neil Howe
Email: [email protected]
Phone: 4044281399
Country: United States
Website: http://TheAuthorityArchitect.com