Greg Lawlor San Diego Expert Handicapper Introduces The Race Horse Body Language Training Academy
A race horse will tell you if it is ready to win today. Greg Lawlor San Diego expert handicapper is introducing The Body Language Training Academy which teaches the best kept secret in handicapping, how to read a horses body language.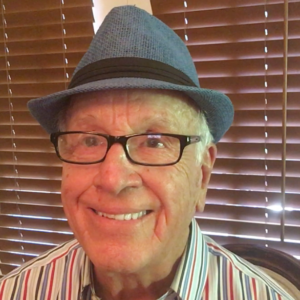 San Diego expert handicapper Greg Lawlor when introducing The Race Horse Body Language Training Academy said "By watching a race horse before the race and noting it's actions of eyes, tail, walk, how it stands and other indicators of health and attitude such as fear or anger, which all have an impact on it's performance, will give the person that understands the actions a competitive edge."
Reading the Body Language of a horse is a skill that can be learned. A horse is an animal that has been domesticated but retains all of the instincts of it's ancestors. The horse will react to stimuli in the same way every time. If it feels great it will show it. It is the same for every emotion, fear, anger or ill health. Understanding those conditioned reflexes the horse is showing is reading it's Body Language.
Greg Lawlor was quoted in the Small Business Trendsetters Magazine as saying "Race Horse Body Language is used by only about 3% to 5% of all handicappers. Race Horse Body Language is the best kept secret in horse racing." He continued, "Think about this, we know how human body language reveals a great deal about a person. When you have been out all day and come home, you know immediately how your mate is feeling as soon as you walk through the door. Wouldn't it be great if a horse could tell you when he feels like winning? That sure would give you a competitive edge wouldn't it?"
Reading horses Body Language is a skill that has been used for years but until recently could only be used while at the race track. That is changing according to Mr. Lawlor, "In the past a person had to be at the race track to use Body Language. But 90% of all bettors today are on line or at off track facilities. The Race Horse Body Language Training Academy teaches any person how to become a body language expert with horses using the power of a computer and on line video as well as using it at the track. Adding body language to a person's handicap skills will allow them to use it to either confirm or eliminate your choice in any particular race. "
The Race Horse Body Language Training Academy has a web posting of a 100 race test they have conducted. This test shows the date, track, horse, odds and results. In the test a hypothetical wager of $2 was placed on win, place and show in each race. The horse was picked strictly on it's body language. The win rate was 40%. 77% were in the money and the ROI was 63%. Any person can see the 100 Race Test by going to http://ThoroughbredBodyLanguage.com/100-day-test-results/
The Body Language Basic Training is going to be offered to the public in Webinars that are presented in partnership with various Handicapping Experts and major race tracks such as Del Mar and Santa Anita.
For more information or to contact the Body Language Training Academy and Greg Lawlor, visit http://ThoroughbredBodyLanguage.com
Media Contact
Company Name: Professdional Journal Inc
Contact Person: Chet Bruce
Email: [email protected]
Phone: 951-323-9830
Country: United States
Website: http://thoroughbredbodylanguage.com/