Driver Watchdog: How a Mother's Concern Led to the Discovery of Highly Innovative Vehicle Safety and Monitoring Device that Ensures Safe Driving Habits of Drivers
Driver Watchdog is a brand new Real-Time Video monitoring device that enables users to view inside and outside of vehicle through the secure mobile application!
March 02, 2015 – Williamsville, NY, United States – Christian Johnson is a single mother of two and an owner of a successful debt portfolio brokerage firm. However, when her son turned 16, and was getting ready to drive, it caused quite a panic and anxiety in Christian because the recent statistics of teen deaths were quite high. Hence, as a concerned mother, she started looking for a device that would come with all the safety features necessary for the safety of the driver. To her dismay, she failed to find any such device. Later after couple of months, her mother, an ex-deputy sheriff and a diabetes patient, suffered a stroke while driving. This time, Christian made up her mind to develop a new device on her own that would come will all the advanced safety features that could ensure safe driving habits of drivers.
As Christian Johnson summarizes: "I wanted to not only help parents monitor their new driver's behavior, but also capture real time evidence of any situation that can happen while on the road!"
So what exactly is Driver Watchdog?
Driver Watchdog is a highly advanced device that will bring a peace of mind to anyone who wants to improve the safety on the road for themselves, and their families. It's quite a handy device that does not require any professional installation and works by promoting responsible and safe driving techniques. In other words, it allows users to monitor real time driving, vehicle information and location.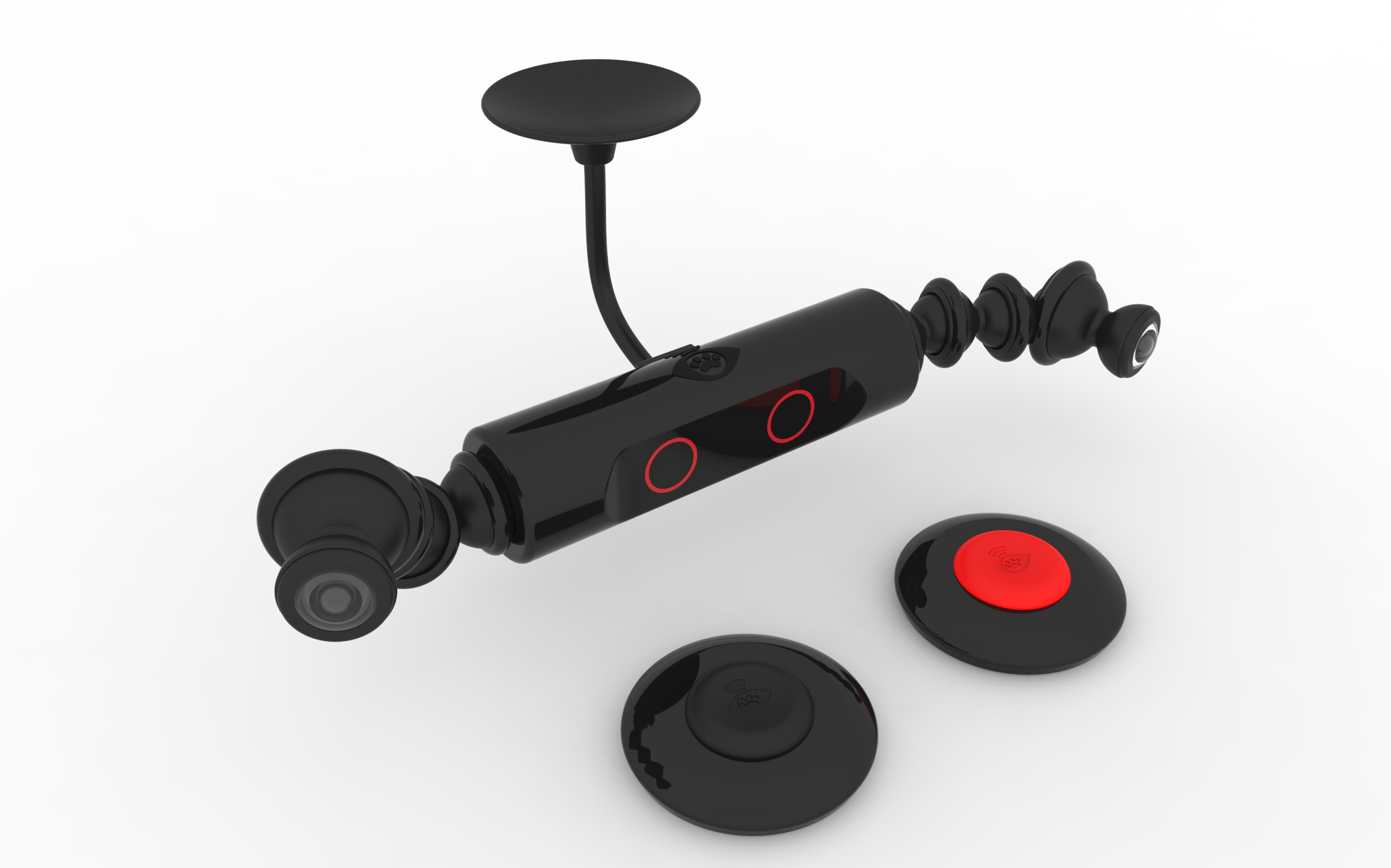 Some of the Key Features of Driver Watchdog are:
It is the size of a flash drive or lighter
Just 3.2 inch in length and 1inch in diameter
Dual Cameras in one small device
Panic Button
Instant Cloud Backup
Geo Fence Boundaries
Accident Alert
Average speed and acceleration information
Simple Plug and Play Device
Fatigue Alerts
Panic Alarm
Vehicle diagnostics
Besides this, there are several benefits of this device, such as helps in keeping an eye on elderly drivers, have insurance claim evidence, check vehicle before walking to your car late at night, vehicle theft evidence, monitor conduct of police while being pulled over, and keep college students safe on campus and driving home on breaks.
For more information, simply visit: http://mydriverwatchdog.com/

About Christian Johnson
Hailing from Williamsville, NY, Christian is a gifted individual who happens to be a successful business woman, innovator and a mother. She owns a successful debt portfolio brokerage firm and has recently launched her new driver safety product called "Driver Watchdog."
Media Contact
Company Name: Driver Watchdog
Contact Person: Christian Johnson
Email: Send Email
Phone: 1-855-543-0058
Address:7954 Transit Rd, ste 194
City: Williamsville
State: NY
Country: United States
Website: http://mydriverwatchdog.com/