Take A Look At Star Mountain Resources, Inc. – A Leading Junior Mining With Operations in North America!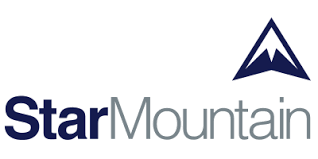 Ticker: SMRS
Star Mountain Resources, Inc. (SMRS) is a precious metals mining company. Our strategy is to discover, acquire, develop, and operate low–cost mining operations that will produce long-term cash flow, provide opportunities for growth through continued exploration, and generate superior and sustainable returns for our stakeholders. Our operations are focused on the initiation, production, and expansion of our acquired mineral resources in the Star Mountain Mining District, Beaver County, Utah and turning them into producing assets.
KEY INVESTOR POINTS:
– Star Mountain Resources, Inc. possesses 116 unpatented mining claims
– SMRS also has two state sections of the Star Mining District. The Star Mountain project area comprises 2,320 acres.
– Our management team houses 75–years of combined financial prowess and geological expertise and innovation under one roof.
About the Star Mountain/Chopar Project
Presently, our wholly–owned Chopar project is the result of careful exploration in historic mining sites primarily located in the Star Mining District in Beaver County, Utah, a site that has been found to hold concentrations of skarn and sediment–hosted mineralization indicative of significant ore bodies of considerable size and grade.
The Market
We define our market in terms of projects and properties that have some mineable resources already identified. and and now houses the geological and financial expertise to scout and develop mining sites with the most lucrative potential, targeting viable mining sites across North America either through acquisition or merger. Our market includes vast opportunities to explore and develop the mining claims already in our possession and we have the geological expertise and technology to identify raw discoveries in as yet undeveloped mining jurisdictions.
Competition
Though there are other claim holders in adjacent areas, in particular an operation known as CS Mining, we view the existence of such projects less as direct competition and more as evidentiary proof that small, open–pit mining operations are worthwhile and lucrative and can be permitted and sustained with great success in one of the best mining districts in North America.
Media Contact
Company Name: PublicWire
Contact Person: Dave Donlin
Email: Send Email
Phone: 4074906635
Address:5850 TG Lee Blvd, Suite 300
City: Orlando
State: FL
Country: United States
Website: http://publicwire.com