Monero Is Increasing in Popularity as Upgrade Promises Safer and Faster Transactions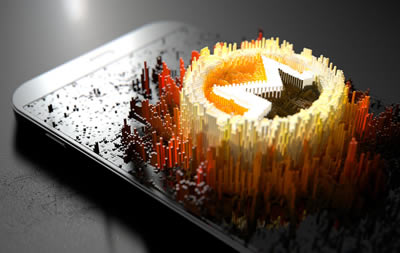 Monero network upgrade lowers the transaction size and speeds up encryption and verification on the blockchain, making every transaction lighter, faster, and cheaper.
The Recent Network Upgrade to Monero Will Improve the Security and Resilience of Monero Cryptocurrency.
London, England – 28th November, 2022 – Cryptocurrencies are becoming increasingly popular, and Monero is leading the pack challenging Bitcoin's dominance. Abbreviated to XMR, Monero was launched in 2014, and is an open-source, privacy-oriented cryptocurrency. Monero is the Esperanto word for "coin". The cryptocurrency was initially called BitMonero, before being shortened to Monero.
The unique aspect of XMR, and one of the main factors for its growing appeal, is that it has all the advantages of Bitcoin without the lack of privacy issues. With XMR, all transaction details, for example the identity of senders and recipients, and the amount of every transaction, are made anonymous by disguising the addresses used by participants. Monero achieves this by using a technology known as ring signatures. The recent network upgrade increased the number of ring signatures from 11 to 16. Raising the number of ring signatures will ensure that transactions will have a larger anonymity set, making it more difficult to reverse engineer the source of a transaction.
Another thing about Monero that appeals to people is that, unlike Bitcoin, you don't need to buy special equipment to mine it. XMR does not use any sophisticated hardware so there are no start-up costs or investment in expensive mining rigs required. Investors can mine Monero using their own CPUs as it's designed to be compatible with computers, smartphones, and tablets.
The upgrade also improved the bulletproof algorithm. This lowers the transaction size and speeds up encryption and verification on the blockchain, making every transaction lighter, faster, and cheaper. Fee changes have also been made to improve the security and resilience of the network. In addition, major multi-sig fixes and improvements, including critical security patches, were included in the upgrade.
One of the advantages XMR has over Bitcoin is that it is open source. Developers worldwide can inspect, audit, and study the source code. This contributes to XMR's growing popularity and has created a strong community that continues to develop and improve Monero. One of the latest rollout innovations is the view tags feature. View tags use a 1-byte "tag" for each transaction that maintains privacy but increases wallet synchronization times by 30 – 40 %.
The network upgrade was technically a hard-fork and required all participants in the Monero network to update their software to the newest version called "Fluorine Fermi." However, this was a simple process for most users, and the community has welcomed the network upgrade. Nathalie Roy, the creator of XMRWallet, commented that "upgrades are part and parcel of the Monero community's commitment to improving the Monero blockchain continuously. The network is software or code written by humans. It can lead to bugs that need fixing, as well as adding new features. It is similar to updating apps on your phone and other devices."
Nathalie, known on Reddit as WiseSolution, is an active member of the XMR community. She created XMRWallet because she wanted a wallet that was as secure as the XMR cryptocurrency. She refined aspects of other web-based Monero wallets and developed new features to create XMRWallet. No personally identifiable information is stored within XMRWallet, so everything is anonymous, and all transactions are untraceable, just like XMR. XMRWallet provides uninterrupted Monero transactions that are faster and easier than other online and downloadable Monero wallets.
The Monero developers released the latest version a month before the network upgrade. XMRWallet.com rolled out updates to support the Monero network upgrade immediately, so all users were up-to-date and didn't need to take any action. "I did notice that we were one of the first to upgrade," Nathalie said. "The great thing about the Monero community is that they keep everyone fully informed, so there's never any nasty surprises and it's easy to adapt to any changes."
With the security of cryptocurrency a hot topic of discussion currently, this willingness to change and improve is necessary. Nathalie told us, "One of the reasons for the upgrades was to preserve the privacy that Monero guarantees consistently. It is undeniable that entities are attempting to divest people of financial and personal privacy. The Monero network needs to adapt and improve its defenses to protect privacy constantly."
Whether Monero ever becomes as popular as Bitcoin remains to be seen, but for now, the cryptocurrency is thriving and growing.
Media Contact
Company Name: Authority Boost
Email: Send Email
Phone: 07933 928584
Country: United Kingdom
Website: https://www.authorityboost.net